A three-lesson online Israel curriculum intended for self-guided,
independent learning and engagement.
Program Description
If you are looking for ways to engage young teens with Israel through unique and inspiring pathways, look no further! Based on the IsraelLINK curriculum, iLINK was designed for independent learners. This series was created for those who are looking for engaging Israel content that will deliver new insights and inspire dialogue; providing even the most Israel-savvy with new ways to understand the values that guide the State of Israel.
The three 30-minute lessons can be used as a school-at-home option or for independent learning and engagement. In addition to discovering inspiring opportunities for identity-building and connection, iLINK has the additional incentive of an essay writing contest where the top 3 winners will be awarded prizes.
With iLINK you can:
Work independently and at your own pace.
Explore your historical connection to Israel and establish your own unique modern connection.
See yourself as part of the evolving and vibrant story of the Jewish people and Israel.
Understand Israel's demographic realities in a tangible way.
Explore how Jewish values inform Israel's actions.
Define and articulate your own individual Israel connection.
Scroll over images to see lessons included in iLINK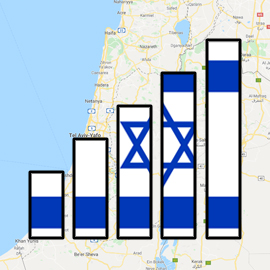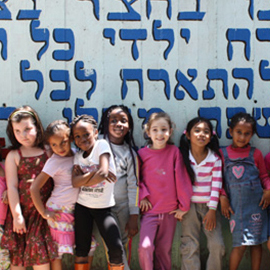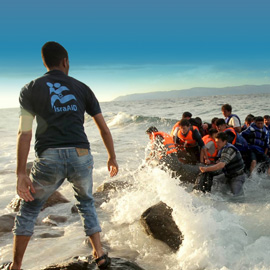 Frequently Asked Questions
What is iLINK?
iLINK is a three-lesson, online program designed for independent, self-guided study.
Does a parent or teacher need to facilitate lessons?
No. Context is provided by animated "educators" along with written prompts for students to follow.
Can learners work at their own pace?
iLINK lessons are based on the IsraelLINK program. Although the encounter with the content is comparatively brief, each lesson is designed to provide learners with new opportunities for creating values-based connections between themselves and Israel.
Do the lessons have to be done in order?
The program was designed so that the lessons are done consecutively. Students will be prevented from moving forward until activities are completed and submitted.
Can multiple students login and use the program?
No. One registration per student. If another student uses the same login and password, their work will overwrite the previous submissions.
What is this about an essay contest?
When students finish the program, they have the option of participating in an essay writing contest that will be judged by a panel of professional journalists. At the end of the current school year, the judges will pick the top 3 essays. Winning essays will be published and promoted by StandWithUs across their multiple social media platforms which receive approximately 1.5 million views a week and winners will receive Amazon gift cards.
Can anyone compete in the essay writing contest?
Only students between the ages of 11 - 14 who have registered and completed iLINK. Contest rules are published in the iLINK application.
What is the cost of iLINK?
$29.99.