Meet Our Experts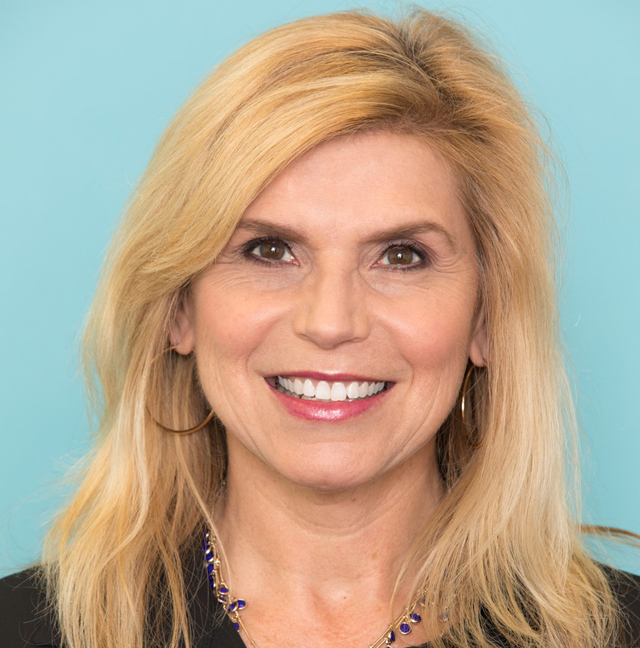 National Director of IsraelLINK
Mina Rush is the creator of the IsraelLINK middle school curriculum. Passions from an early age have been fostering Jewish identities and inspiring connections to Israel. After more than a decade in the field of Jewish education, she became the Director of Outreach for Jewish World Watch, a social justice nonprofit organization. In that capacity, she built community and a movement across political and religious lines using experiential education as a tool for engagement. After 7 years of growing that organization by 80%, she turned her focus to Israel education and joined the staff of StandWithUs. Motivated to change the trend of alienation between American Jewish youth and Israel, she began the development of the IsraelLINK curriculum in 2015. Mina believes that a strong foundation and connection to Israel starts with the student and IsraelLINK is informed by this relational approach. As proud as she is to have created IsraelLINK, she is even more proud of her marriage to Jordan, their children Tzvia (Josh,) Atara, Harel and Penina, and grandchildren Micah and Tory! click here to watch Mina discuss the future of Israel Education.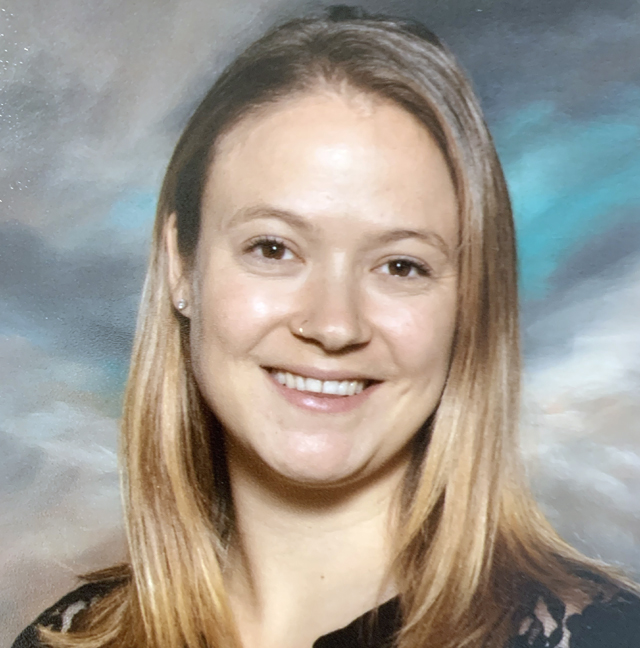 IsraelLINK Associate Director
Hannah Krispi joined the IsraelLINK team with a strong background in, and passion for education. After receiving a Bachelor's in Education with an emphasis in English and Teaching Credential, Hannah moved to Israel to teach English at the Bialik Rogozin School in South Tel Aviv. In addition to serving Israeli children from marginalized communities, Bialik Rogozin provides a quality education to immigrant children, migrant children and refugee children from a variety of cultural, national, ethnic and religious backgrounds. After moving back to Los Angeles, Hannah taught 4th grade in the inner-city. Her diverse background and passion for Israel make her the perfect fit for onboarding and supporting our IsraelLINK teachers. Hannah loves hiking with her two dogs, listening to Israeli music and practicing her baking skills!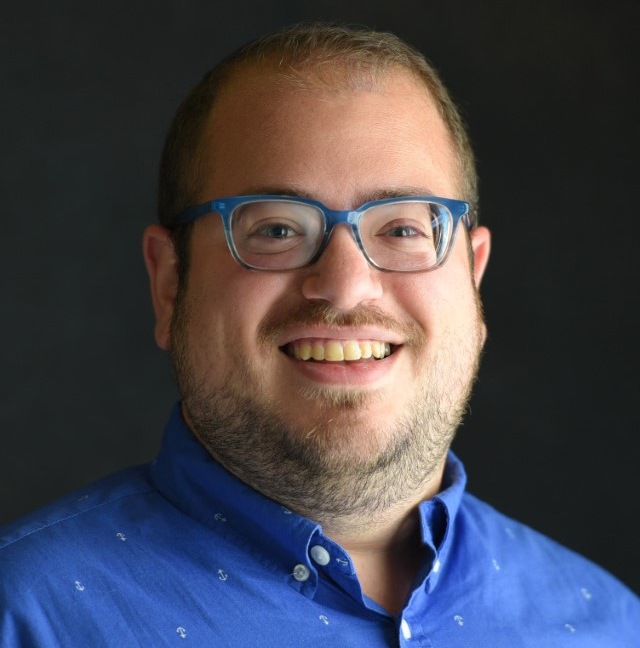 IsraelLINK Midwest Associate
Eric Leiderman joins the IsraelLINK team with a decade of global experience in the Jewish nonprofit space. He has a wealth of knowledge in both experiential education and relationship-based engagement, having most recently served as Jewish Educator & Engagement Specialist for Hillel Milwaukee. A New York native, Eric moved from Jerusalem to the Midwest in 2018. In Jerusalem, he was a fellow at the Conservative Yeshiva and oversaw their online learning opportunities. He is a lifelong Ramahnik, including working on the year-round team of Camp Ramah in the Berkshires. Eric is currently pursuing rabbinic ordination through ATID's Halacha Mastery & Semicha Program. Additionally, Eric sits on the Board of Directors of MercazUSA and is a representative to the World Zionist Organization.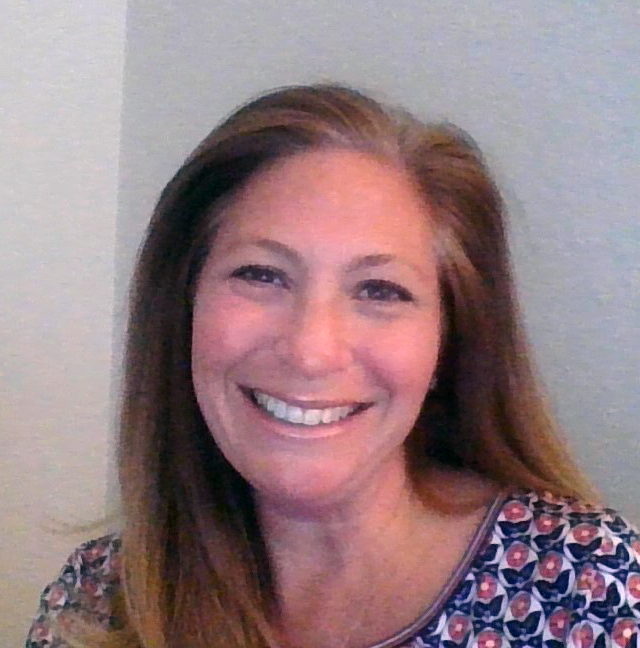 Southeast IsraelLINK Associate Director
Sarah Weiss-Poland is a Master Jewish Educator, curriculum artist and Ritual creator. She earned two bachelor's degrees from Columbia University and the Jewish Theological Seminary in Women's Studies and Jewish Studies respectively. Sarah also has a Masters in Jewish Education from the Davidson School at JTS. Sarah dedicates her career to Jewish Education. She developed curriculum which earned awards and national recognition for innovation in alternatives in Jewish Education. Sarah also works to develop innovative family education programming within synagogues in Boca Raton, working closely with directors and clergy. Sarah is a native New Yorker, has three children and is an advocate for arts in Education. She is the granddaughter of a holocaust survivor and is deeply committed to Israel education and advocacy. Sarah loves to write, sing and dance!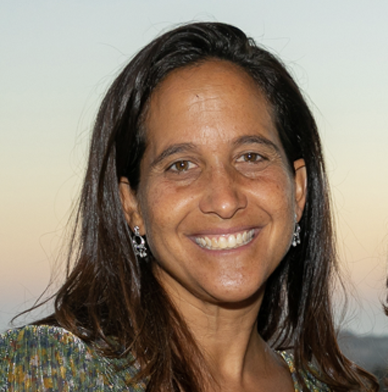 IsraelLINK Educational Expert and Mentor
Thanks to a generous grant from the Jewish Federation of Greater Los Angeles, we are thrilled to welcome Michelle as part of our Los Angeles team! Born in Israel, Michelle has had a connection to the land and the Hebrew language her entire life. Being an artist, she finds creative ways to teach and thoroughly enjoys the "art" of pedagogy. Unable to find materials to teach Hebrew in a system that satisfied her, she made her own. She has been teaching for over two decades and, over the past five years, she has authored four books. Her resources are used in schools and universities across the country. Currently, Michelle is the Director of the Religious School at Malibu Jewish Center & Synagogue and teaches in many different scholastic settings including universities, after-school programs, home schools, and privately. Michelle is continually looking for new ways to teach and engage students of all ages. When she's not teaching or working on resources, Michelle enjoys being with her husband and two sons – although, one is off to college (Go Badgers!). She also finds time to surf, paint, sit at the pottery wheel, make jewelry and be with friends.
---
Advisory Committee
Yael Weinstock Mashbaum, M.A. Ed., DeLeT Fellow, Curriculum Consultant
Ilana Zadok, M.A. Ed.
Yad Ben Zvi Institute
Uriel Rosenbaum, Beit Zinati
Aviva Tessler, Founder and Executive Director - Operation Embrace
Dr. Reuven Gafni, Deputy Head, The Institute for research of Eretz-Israel, Yad Ben-Zvi, Jerusalem
Professor Dotan Arad, Hebrew University
Dr. Nirit Shalev Khalifa, Yad Ben Zvi Institute
Dr. Elad Ben Dror, Bar Ilan University
Dr. Aaron Willis, Chief Learning Officer, Social Studies School Service
Jan Darsa, Former Director of Jewish Education at Facing History and Ourselves
Shalom Orzach, Senior Educator and Consultant for The iCenter
Sponsors
The Sandra and Lawrence Post Family Foundation
The Etta E. Jonas Israel Fellowship
The Shear Family Foundation
The Lou Dunst Foundation
Tad Taube Philanthropies
The Koret Foundation
The Harris C. Jeffer Foundation